CENTRALIZE PURCHASING
Connect purchasing to the rest of your business
Empower employees, departments and locations to work as one.
Smarter Planning
Combine purchasing needs with sales and production demand to properly plan your purchasing.
Complete Traceability
Know who ordered what and when with a complete audit trail and transactional inventory.
Approve POs
Set approvals by dollar amount - ensuring the right people approve the right POs.
Inspect Purchases
Utilize the inspection queue for select purchase items - even link to QT9 QMS.
SUPERCHARGE PURCHASING CAPABILITIES
Simplify purchasing
Easily control costs by managing the complete purchasing cycle from orders and returns to payables.

Track supplier pricing for different suppliers on any item.

Streamline purchasing processes to ensure your team places the correct orders at the correct time for the best price.

Easily enforce minimum purchase quantities and even quantity multipliers.

Receive automated alerts for minimum stock levels and soon to expire inventory.

Utilize inventory breakdown screens to identify usage and need.

Create supplier backorders with a couple of simple clicks.

Manage all your purchasing activities on a single platform.
Explore Supplier Tools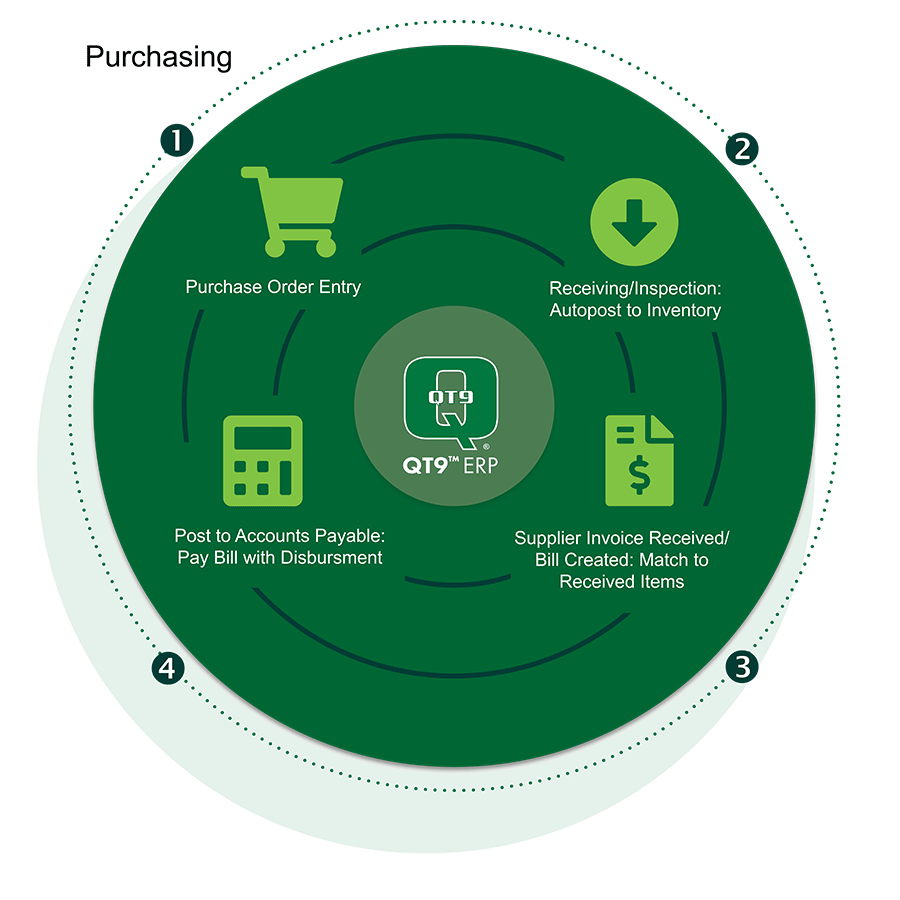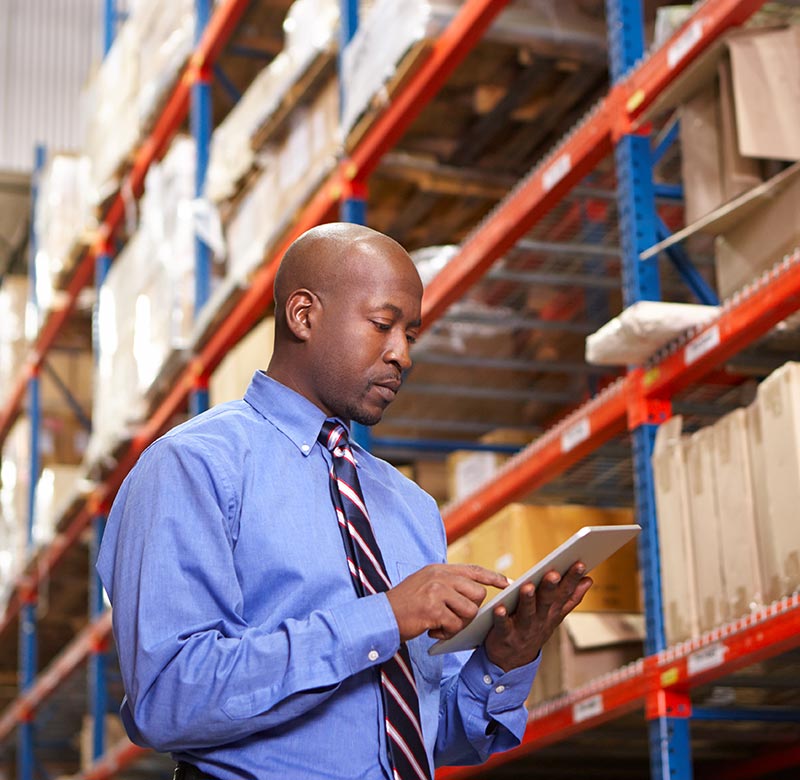 OPERATE MORE EFFICIENTLY
Modernize purchasing
Automate purchase orders from MRP planning utilizing lead times and minimum stock quantities.

Attach unlimited files on purchase orders, receivers and even inventory lots.

Eliminate spreadsheets that require manual data entry and constant updates.

Barcode received inventory with built-in customizable inventory labeling.

Create quality records with full integration to QT9 Quality Management Software.

Electronic signature compliance for any PO approval signoffs.

Utilize lot traceability for any received items in your purchasing system.
Explore Inspection Module
GET A 360 DEGREE VIEW OF PURCHASING
Monitor purchasing
Make reliable purchasing decisions by adding visibility to every facet of your purchasing process.

Dashboard reports provide real-time insights with drill-down capabilities that allow you to view purchases the way you want.

Excel capabilities are included in every reporting interface.

Visualize trends in our manufacturing reporting with grouping, filtering and comparative data in our robust dashboard grids.

Track purchase history by supplier, item or even item category.

Use color-coding to identify overdue supplier shipments.

Supplier performance dashboard analyzes on-time supplier shipping.

Compare actual costs to estimated costs including shipping using real-time data.
Explore MRP Capabilities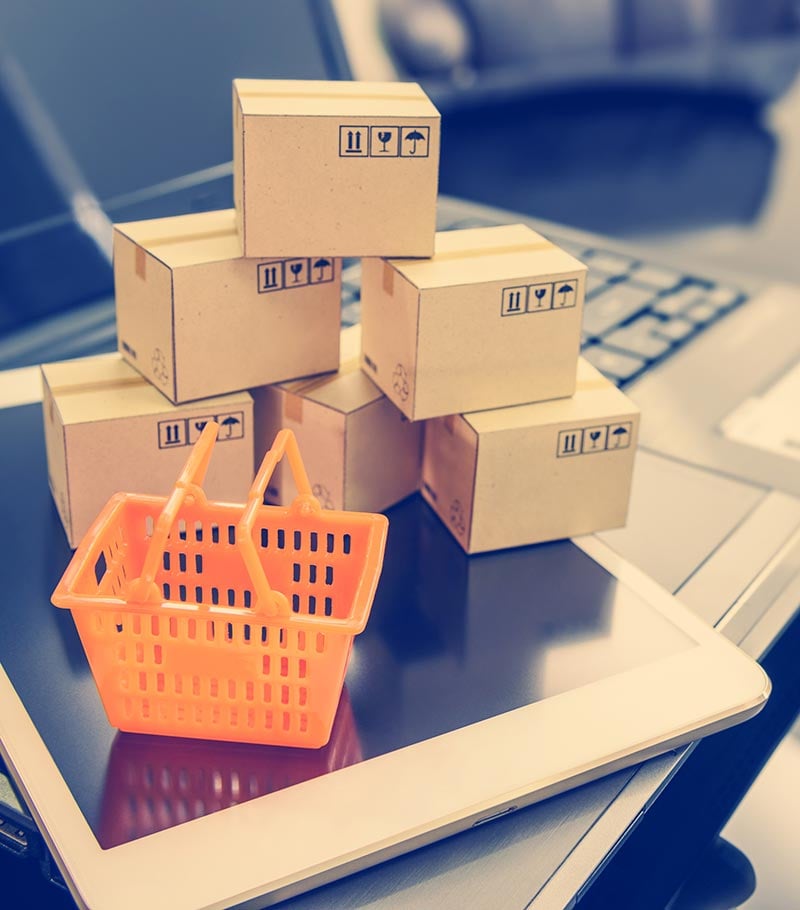 ALL-IN-ONE PURCHASING SOLUTION
Manage all your purchasing needs from one solution
Everything you need to get purchasing work done.