QT9 BUSINESS INTELLIGENCE TOOL
Use Business Intelligence to discover valuable insights
Use your data to take action. Empower your team to easily create modern, real-time visualizations with the QT9 ERP Business Intelligence (BI) tool.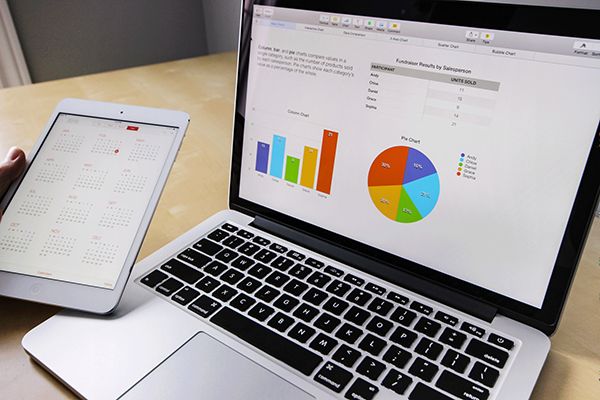 VISUALIZE AND UNDERSTAND DATA
Make Better Business Decisions
QT9 ERP™ Business Intelligence enables you to analyze data in meaningful ways, making it easier to make correlations, identify trends, detect opportunities and risks, and optimize strategies accordingly.
Create Dashboards
Drag-&-drop functionality makes it easy to create new views of your data.
Uncover Insights
Make better business decisions using data-driven analytics.
Optimize Performance
Save time and ensure you are not over- or under-producing.
Personalize Reports
Create reports and translate the data from a single source of truth.
Actionable Insights in Seconds
Identify Trends | Adjust Accordingly | Maximize Data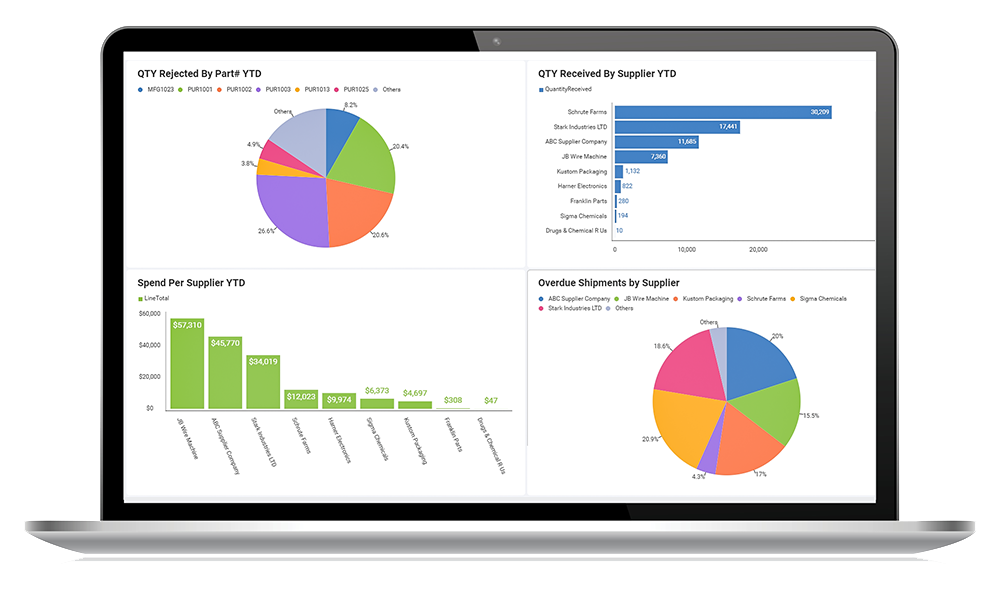 TAKE YOUR ERP TO THE NEXT LEVEL
Why add the QT9 Business Intelligence tool?
Imagine being able to graphically visualize your supplier on-time performance in conjunction with material usage rates; or your sales by items, customers, quarters and months; or even scrap rates and machine usage -- all in one dashboard.
Create smart dashboards for views on the fly.

Generate custom reports quickly.

Share dashboards and reports with a few simple clicks.

Simplify data analysis with intuitive drag-and-drop features.