Label inventory | Scan movement | Track status
QT9 ERP makes it easy to manage your shop floor.
Centralize Shop Floor Processes
Connect the shop floor to the rest of your business
Enable purchasing, manufacturing, shipping and planning to all work as one.
Boost Productivity
Become as paperless as possible on the shop floor enabling employees to access job data in real-time including file attachments.
Complete Traceability
Know who did what and when with a complete audit trail and transactional inventory.
Utilize Barcodes
Integrate barcoding to track labor, accurately scan in material inventory, perform inventory moves and even go paperless.
Manage the Shop Floor
Simplify shop floor processes
Save time by enabling employees to quickly edit job data on the shop floor.

Easily track scrap for materials and manufactured items.

Track work orders across the shop floor from a kiosk or tablet.

Eliminate spreadsheets that require manual data entry and constant updates.

Enable employees to track machine counts in the shop floor manager to eliminate paper & pen.

Enable reconciling the allocated inventory to your jobs.

Ensure the correct parts and the correct inventory are used to promote job and inventory accuracy.
Explore Manufacturing Features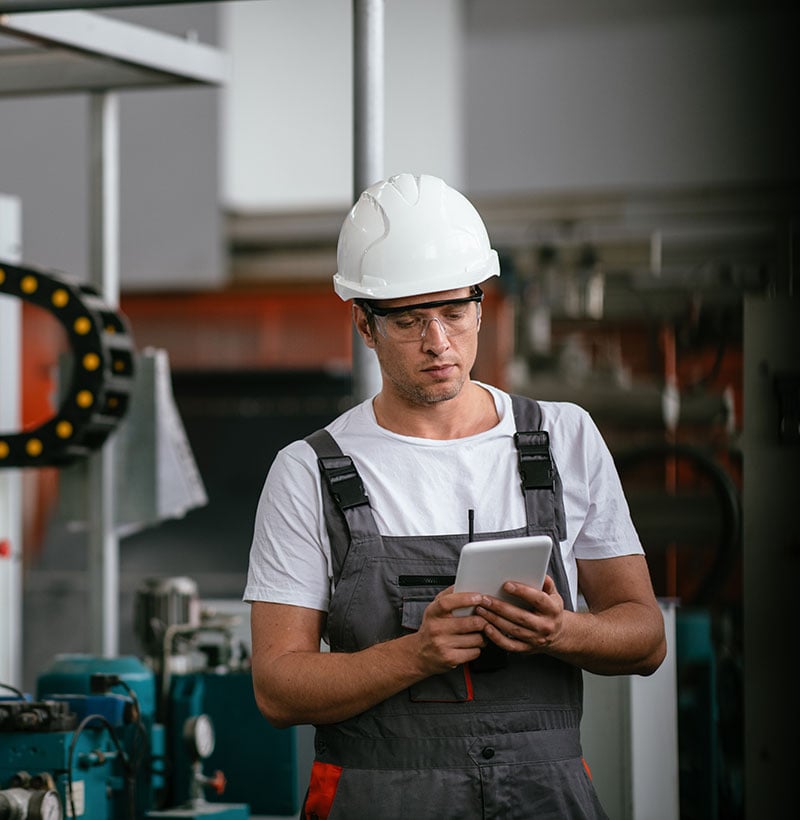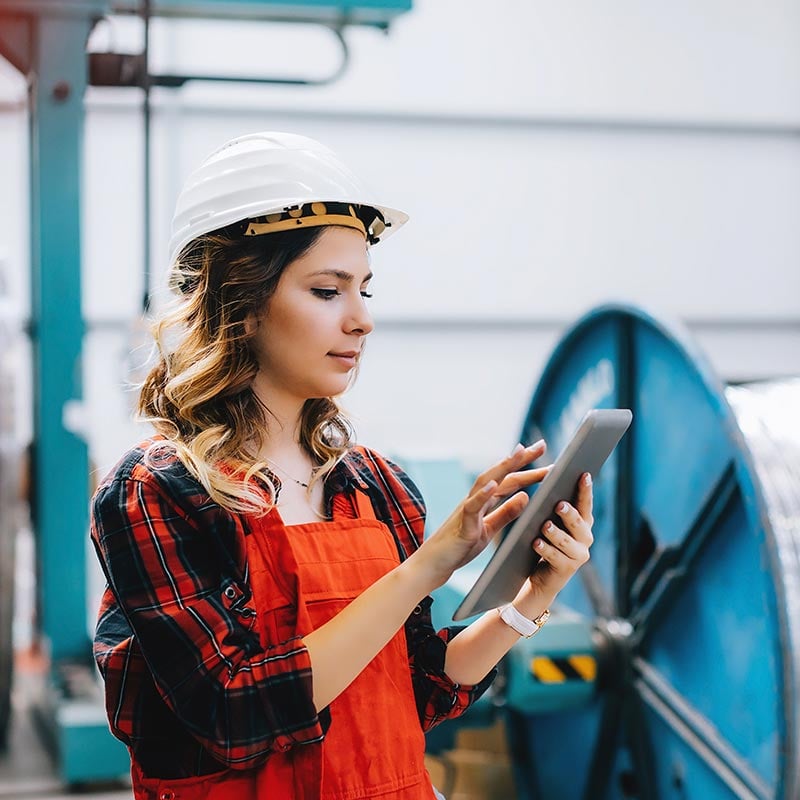 Operate More Efficiently
Modernize shop floor processes
Enable employees to easily time in and time out on job routings to track labor, assign material inventory to jobs, complete routings, enter machine counts and track scrap.

Self-service platform enables employees to manage manufacturing, view job orders or update records.

Easily assign/move material inventory to routings and work areas via barcodes.

Go paperless utilizing barcoding, file attachments and even tablets.

Enforce inventory rules for material replacement or reconciliation.

Electronic signature compliant for QC signoffs per routing.
Explore All Modules Included
Get a 360 Degree View of the Shop Floor
Streamline the shop floor
Print labels on demand for any running jobs on the shop floor.

View important file attachments such as drawings, work instructions, etc tied to the Bill of Material of the job.

Streamline job data by completing job routings in real-time.

Track labor by timing in and timing out per routing using barcoding.

Compare projected job times to actual job times using real-time data entry on the shop floor to identify efficiencies and inefficiencies.
Explore Bill of Materials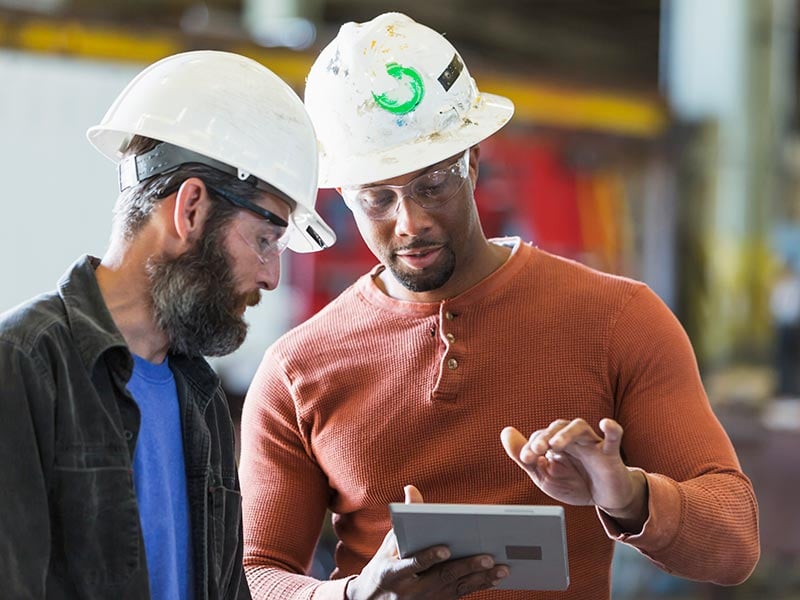 All-In-One Shop Floor Solution
Manage all your shop floor activities from one solution
Everything you need to get shop floor work done.