MANUFACTURING ERP SOFTWARE
Central command for manufacturing
QT9 ERP helps busy manufacturers meet customer demands and quickly adapt to market changes.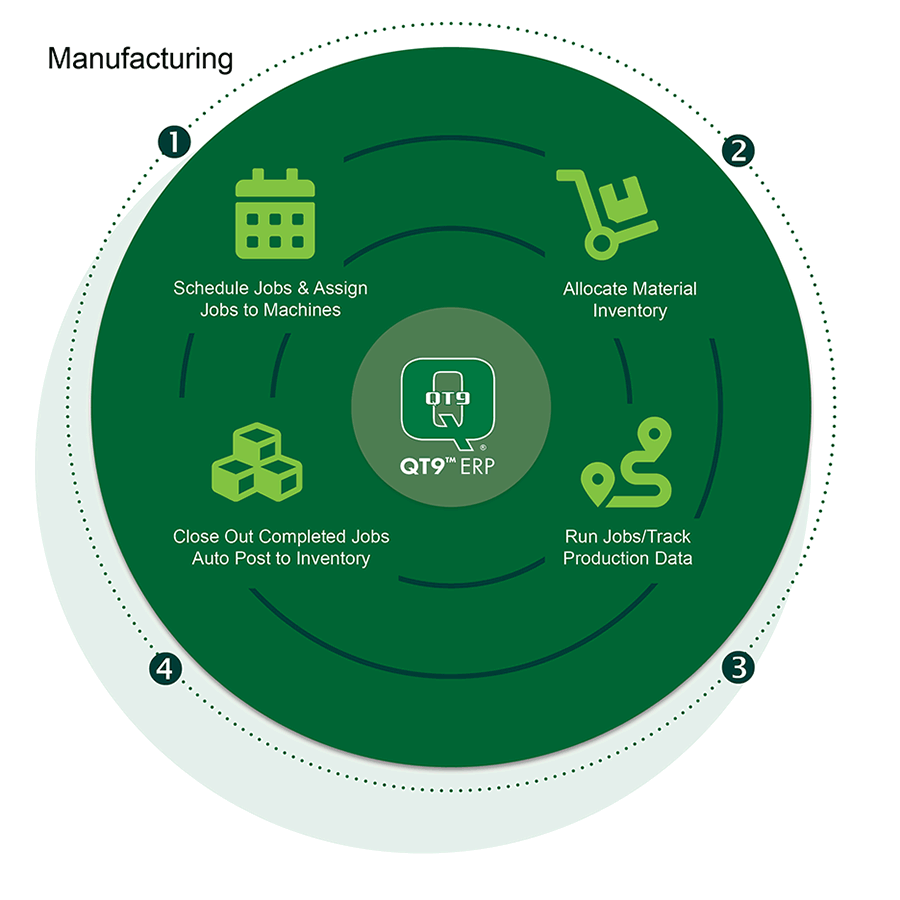 CENTRALIZE MANUFACTURING PROCESSES
Connect manufacturing to the rest of your business
Enable purchasing, manufacturing, shipping and planning to work as one.
Optimized Scheduling
Schedule by using real-time production data, Gantt charts and forecasting.
Contract Services
Integrate to purchasing for any third-party services needed for manufacturing.
Complete Traceability
Know who did what and when with a complete audit trail and transactional inventory.
Total Shop Floor Management
Utilize barcoding, track labor and even go paperless.
MANAGE MANUFACTURING MORE CLOSELY
Simplify manufacturing
Eliminate spreadsheets that require manual data entry and constant updates.

Manage all your manufacturing operations in a single platform.

Easily assign machines and set schedules.

Automatically allocate material inventory.

Quickly identify bottlenecks with multiple visual tools.

Gain complete visibility of the entire manufacturing demand.

Interact with material resource planning to ensure on-time job completion.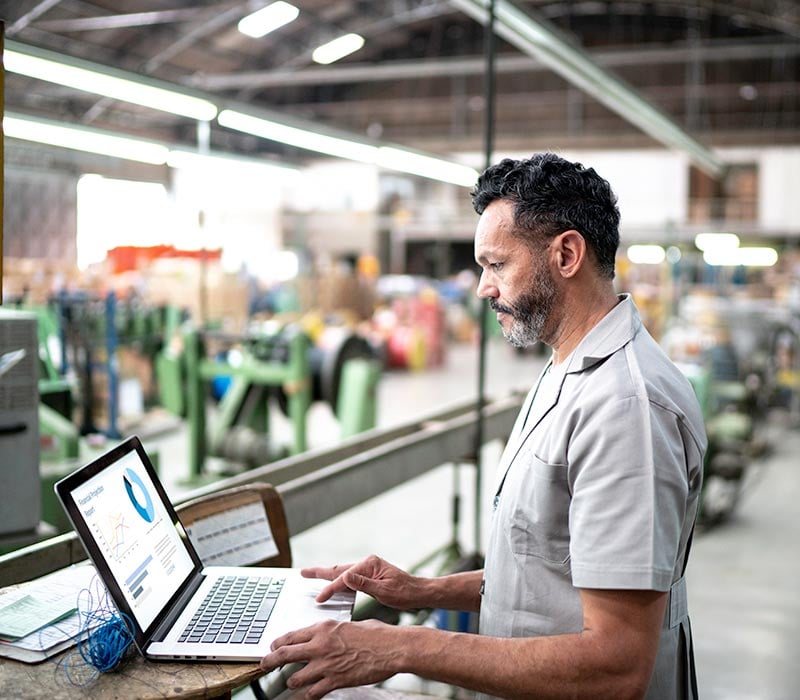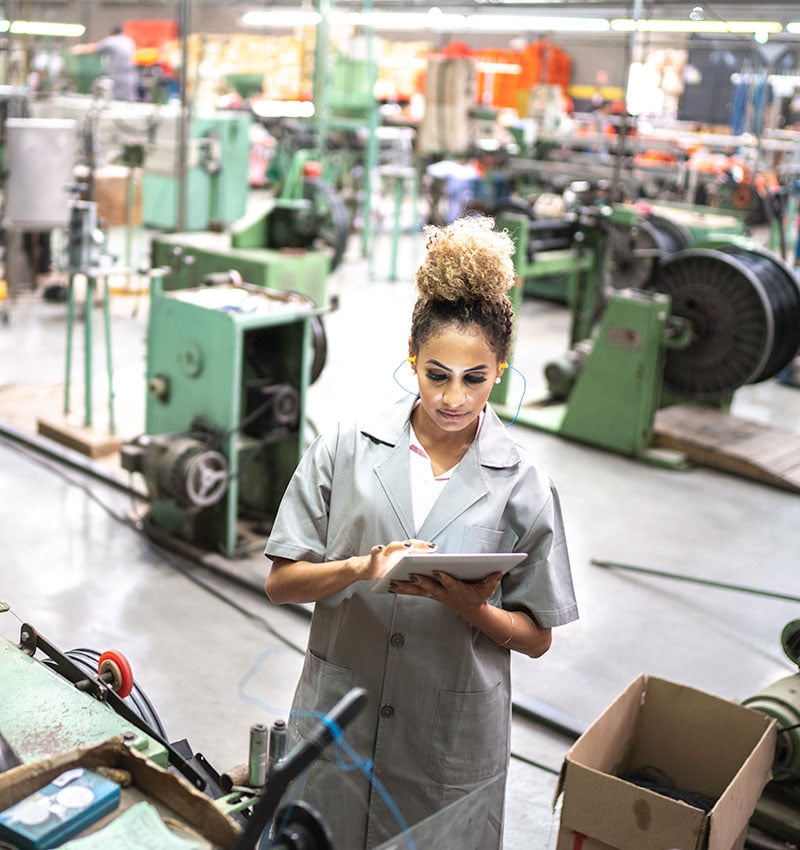 OPERATE MORE EFFICIENTLY
Modernize manufacturing
Automate manufacturing processes by automatically linking orders to jobs, shipping and invoicing.

Use our shop floor manager to go paperless, utilizing barcoding, file attachments and even tablets.

Link all jobs to the correct Bill of Material revision to ensure accuracy.

Forecast manufacturing needs based on sales, inventory and future potential.

Automatically create jobs from processed sales orders.

Create quality records in QT9 QMS for nonconforming products or corrective actions based on manufacturing information.

Ensure traceability by auto-generating serial numbers and lot numbers.
GET A 360-DEGREE VIEW OF MANUFACTURING
Monitor manufacturing
Get real-time insights with drill-down capabilities that allow you to view manufacturing processes the way you want.

Excel capabilities are included in every reporting interface.

Compare jobs to easily find inaccuracies or inefficiencies.

Visualize trends in our manufacturing reporting with grouping, filtering and comparative data in our robust dashboard grids.

Confront inefficiencies to eliminate repetitive tasks and manual entry from processing manufacturing.

Calculate percent yield on job materials at the click of a button.

Monitor manufacturing end-to-end by sales order, customer name, item name, part number, status, expected quantity, finished quantity, required date and lot number.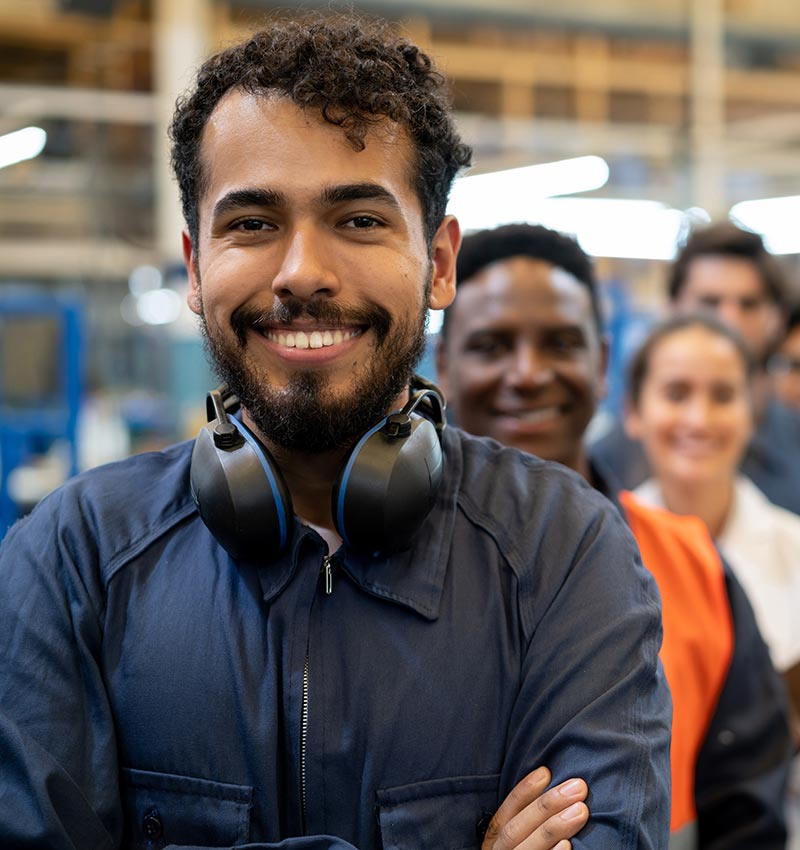 ALL-IN-ONE MANUFACTURING SOLUTION
Manage all your manufacturing from one solution
Everything you need to get the job done.