SALES ERP SOFTWARE
Automate sales processes
QT9™ ERP makes it easy to manage your customer pricing and requirements throughout the sales process.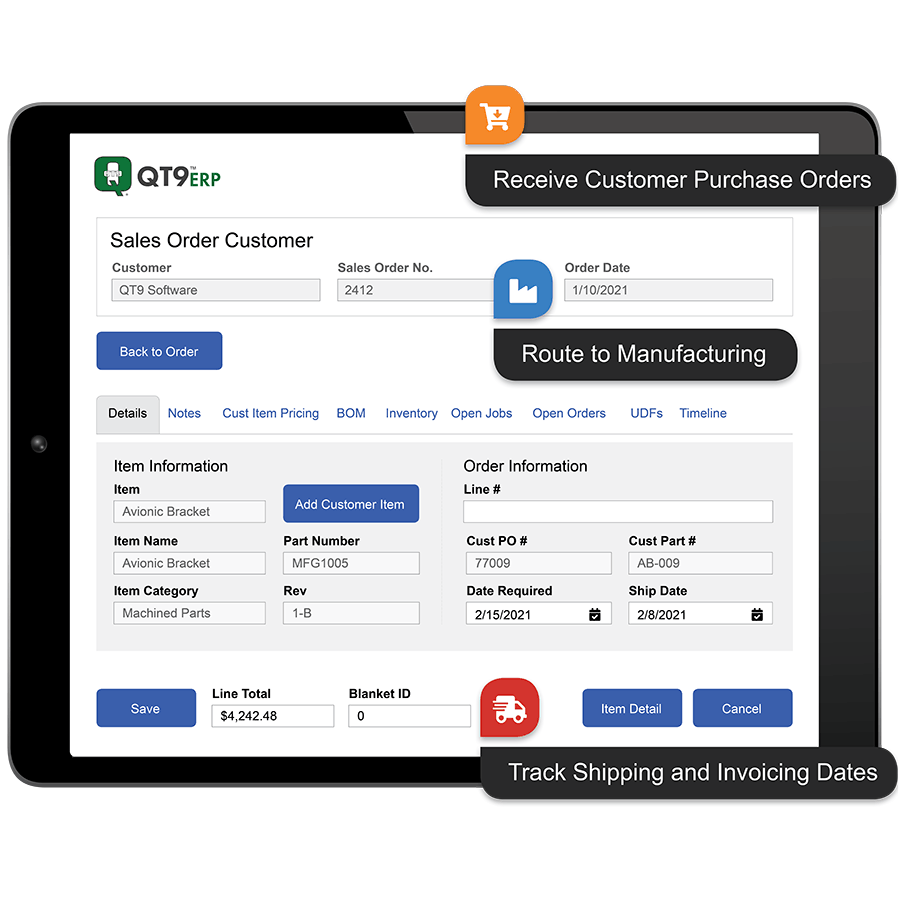 CENTRALIZE SALES PROCESSES
Connect sales to the rest of your business
Sign in online anytime, anywhere to gain insight into sales performance, sales orders and sales trends.
Manage Customer Requirements
Track custom data, make custom labels/print outs and use them throughout the sales process.
Eliminate Errors
Link sales processes to different business functions to eliminate duplicate entry and missed production.
Build Loyalty
Build trusted relationships and earn repeat business by quickly adapting to changes.
Easily Manage Pricing
Build pricing groups, globally update and import pricing rules throughout the sales process.
SUPERCHARGE SALES CAPABILITIES
Simplify sales tracking
Automate sales processes by automatically linking orders to jobs, shipping and invoicing.

Quickly track sales orders with history details, packing lists, bill of ladings and any attached files.

Synchronize sales numbers across multiple locations, departments and functions.

Leave no sale behind by accessing real-time information and customer order history.

Eliminate spreadsheets that require manual data entry and constant updates.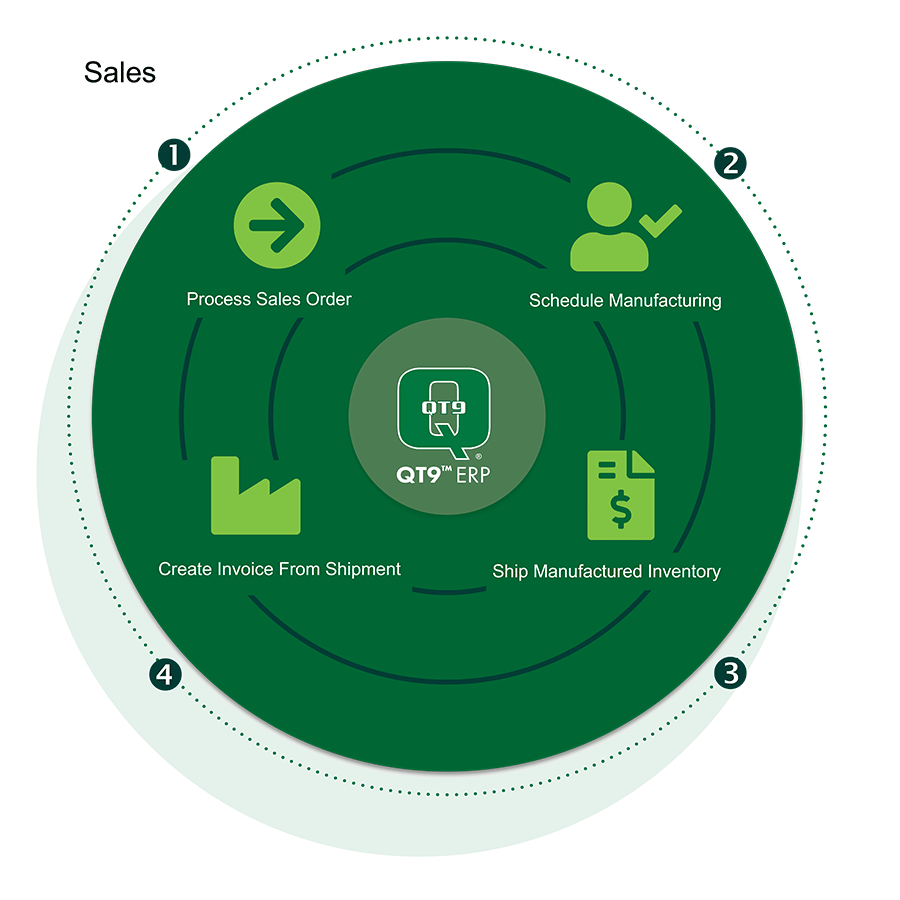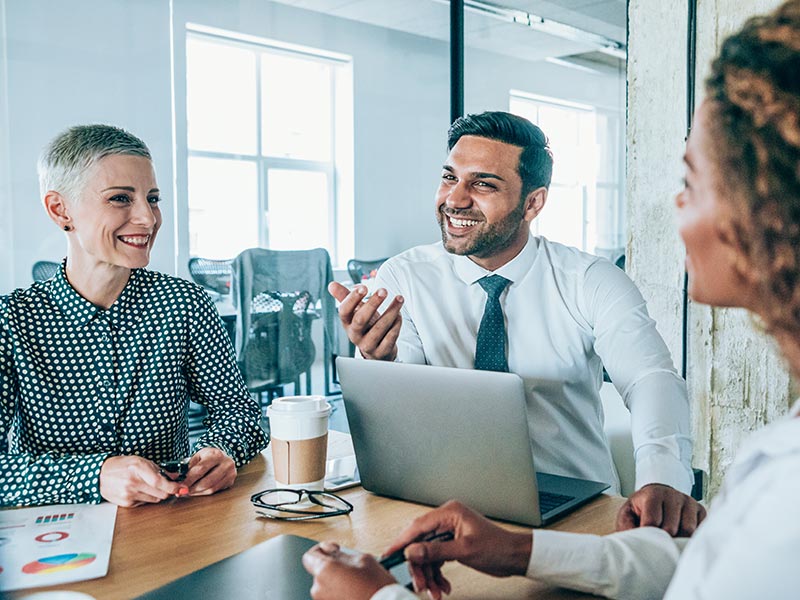 BRING PEOPLE TOGETHER
Integrate sales
Ensure accuracy in your production planning with integrated sales numbers.

Easily communicate quantity or date changes to production.

Provide resource planning with up to date sales information.

Automate drop-shipments from sales to purchasing.

Create quality records in QT9 QMS for customer complaints or corrective actions based on sales order information.
GET A 360-DEGREE VIEW OF SALES
Analyze sales
Manipulate data in our robust dashboard grids with grouping, sorting, filtering and summarizing.

Use Excel capabilities, included in every reporting interface.

Easily visualize trends in sales reporting with graphs, charts and customizable reports.

Track sales performance by customer, product, category, sales representative, year, quarter, month, and more.

Identify errors quickly and in real-time with interactive color-coded dashboard grids.