RETURN GOODS AUTHORIZATION SOFTWARE
Streamline returns
QT9™ ERP makes it easy to process and manage customer returns with interconnected data.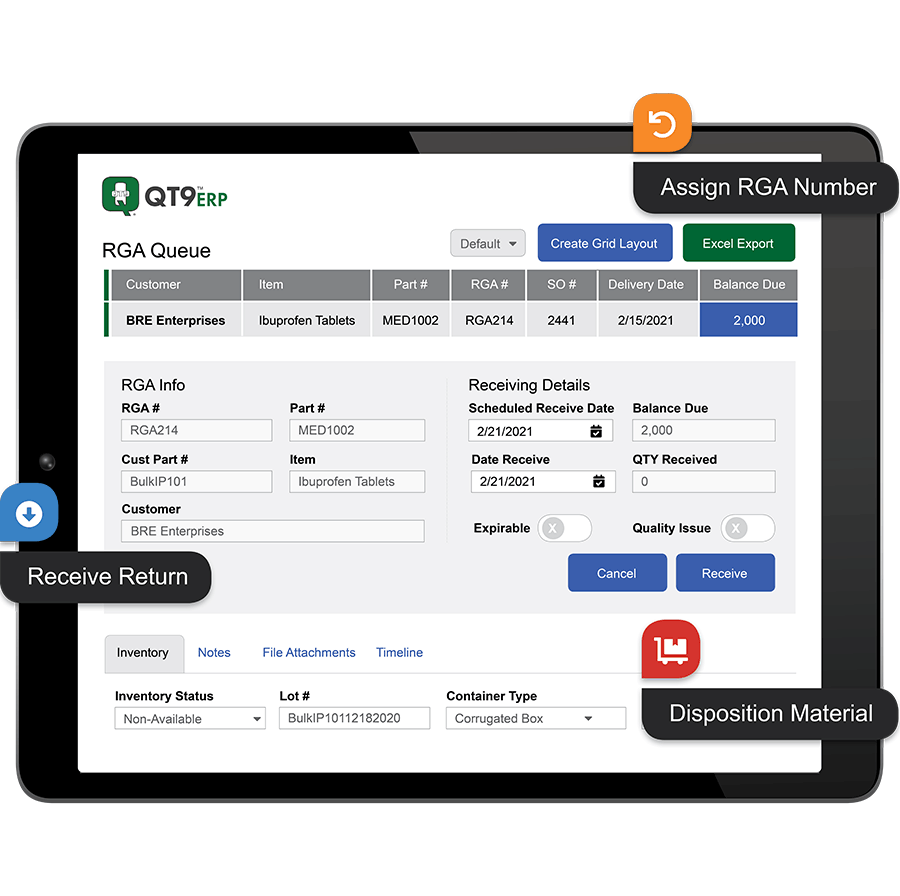 CENTRALIZE RETURN PROCESSES
Connect returns to the rest of your business
Sign in online anytime, anywhere to gain insight into return statuses, credits and return trends.
Process Inventory
Automatically process returned inventory to the proper status and disposition.
Boost Customer Satisfaction
Enhance customer satisfaction by making it easier and faster to handle returns.
Credit Visibility
Automatically create and track customer credit memos to be applied immediately to accounts receivable.
HASSLE-FREE RETURNS
Simplify returns
Oversee the entire return process from start to finish.

Quickly generate a return record that links to credit memos, customer refunds or replacements.

Return inventory that has been previously shipped, and QT9 ERP will create a transaction to track it with a full audit trail of that inventory.

Ensure quality requirements are met by linking any quality issues to quality management software - including corrective actions or nonconforming products.

Maintain inventory accuracy for returned items by assigning inventory status, lot assignment and product location.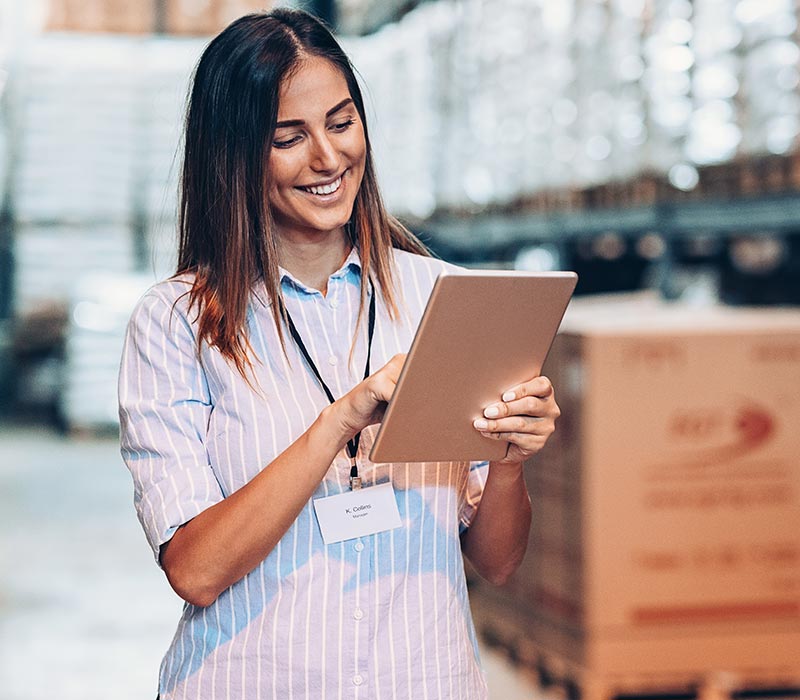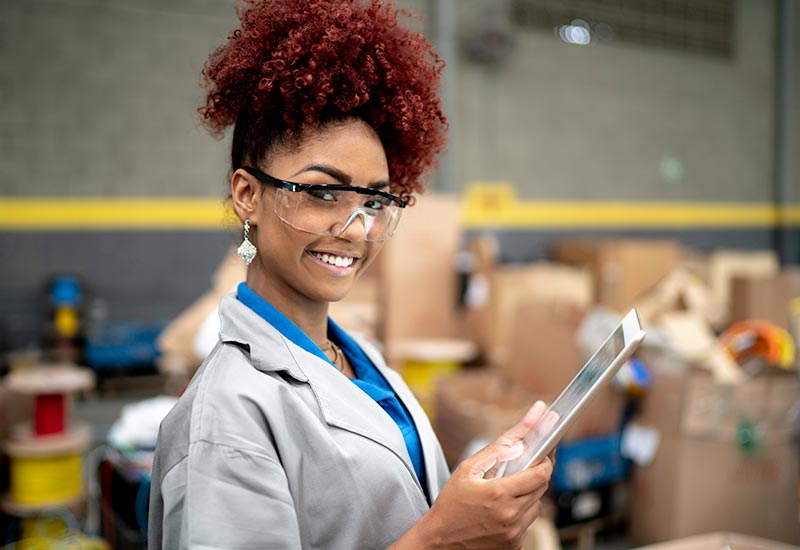 OPERATE MORE EFFICIENTLY
Accelerate returns
Reduce turnaround times on returns.

Manage returns consistently across multiple locations using one universal return platform.

Save time on returns by automating return and replacement records based on previously shipped orders.

Track and resolve returns. Send replacement goods. Approve or deny claims.

Perform returns more efficiently and with greater transparency.
GET A 360-DEGREE VIEW OF YOUR RETURNS
Monitor returns
Get real-time insights via dashboard reports, with drill-down capabilities that allow you to view returns the way you want.

Identify customers who generate high numbers of returns.

Use our web portals to give your customers complete visibility on returns.

Verify every return or exchange is accounted for correctly.

Monitor returns end-to-end by RGA number, sales order, customer name, item name, part number, status, expected quantity, quantity received, scheduled date, actual receive date and lot number.