INVOICING ERP SOFTWARE
Get paid faster with digital invoicing
QT9™ ERP makes it easy to share invoices with customers and get paid fast with digital invoicing.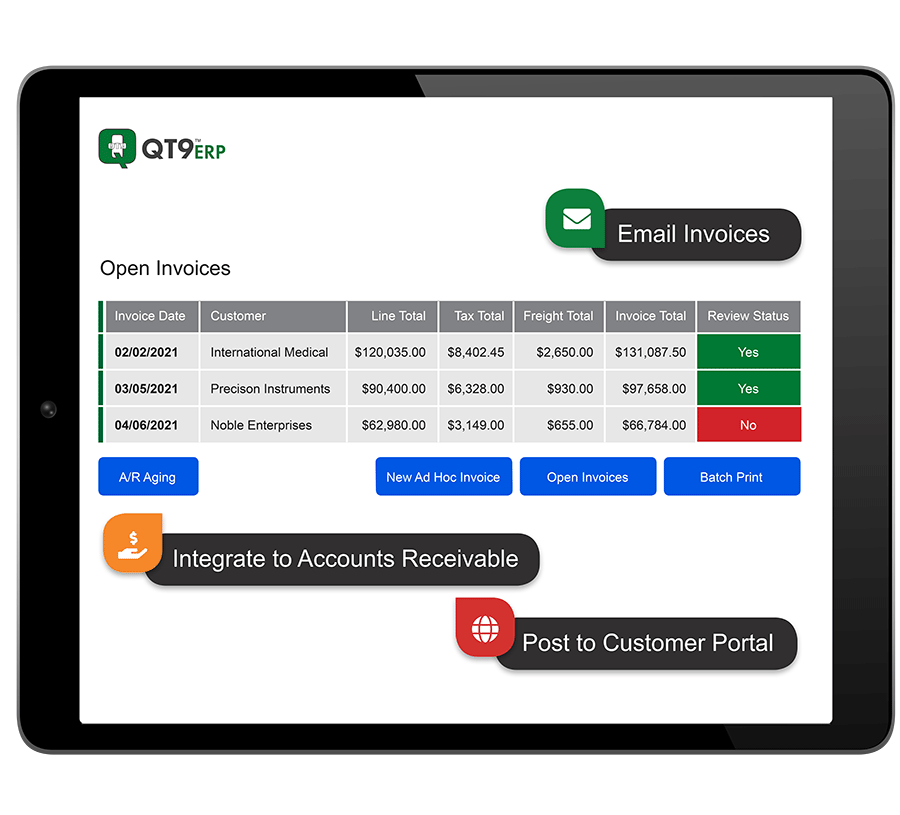 CENTRALIZE INVOICING PROCESSES
Connect invoicing to the rest of your business
Sign in online anytime, anywhere to gain insight into sales performance, sales orders and sales trends.
Improve Cash Flow
Use EDI, email or the Customer Web Portal to post invoices immediately to your customers.
Integrate Financials
Easily apply cash receipts and credit memos to your invoices in the accounting module.
Build Loyalty
Build trusted relationships and earn repeat business by quickly adapting to changes.
START DOING MORE
Simplify invoicing
Easily email invoices in seconds.

Transform shipments into invoices quickly.

Batch print multiple invoices at the same time.

Review open invoices from the built-in invoicing dashboard.

Identify pricing discrepancies with color-coding.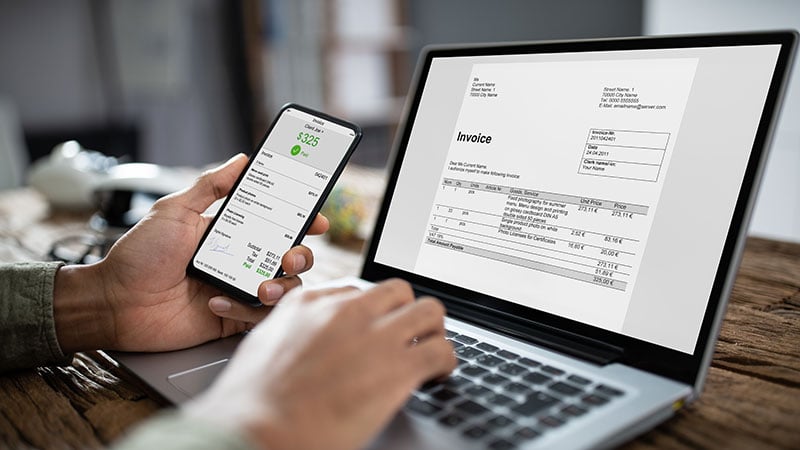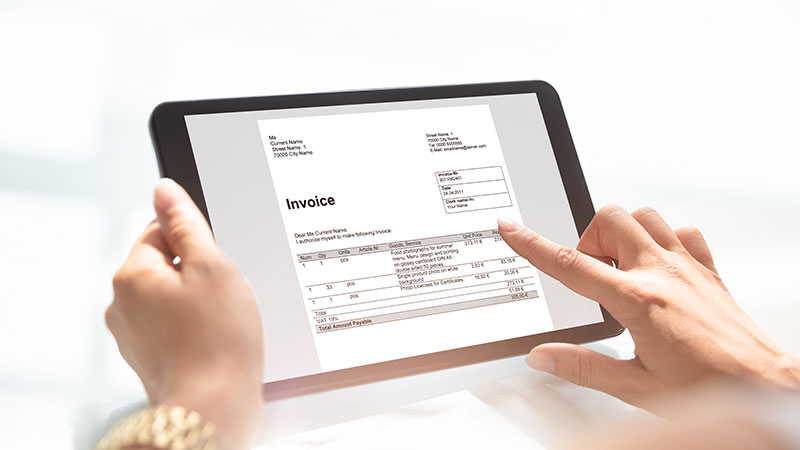 OPERATE MORE EFFICIENTLY
Modernize invoicing
Automate operations and eliminate manual spreadsheet dependent tasks.

Utilize Customer Web Portal to post invoices for customer payment and view.

Send invoices by email and automatically generate a PDF copy of the invoice.

Send invoices electronically with EDI processing.
GET A 360-DEGREE VIEW OF YOUR INVOICING
Monitor invoicing
Easily track accounts receivable in the invoicing dashboard.

Track invoice statuses by paid and unpaid.

Monitor invoice statuses in real-time to enhance visibility in your collections process.

Dashboard reports show invoices by customer, total dollar amount or time period.

Make strategic business decisions utilizing critical insights from your invoicing processes.